Skip to Main Content
It looks like you're using Internet Explorer 11 or older. This website works best with modern browsers such as the latest versions of Chrome, Firefox, Safari, and Edge. If you continue with this browser, you may see unexpected results.
The D-Word

by

Call Number: Sighthill Main stock 155.937 BRA and online

This book is a practical guide to support relatives, friends and carers who are coping with the distress and anxiety of someone nearing the end of life, or who has suddenly died. Here you will find personal stories from people from all walks of life that explore the different ways they have come to terms with the dying process or the sudden death of their spouse, partner, parent, friend or child. Learn how they have confronted their fear of talking about it, and ways in which they found support during this very difficult time.

On grief and grieving : finding the meaning of grief through the five stages of loss

by

Call Number: Sighthill Main stock 155.937 KUB

Kübler-Ross and co-author David Kessler revisit the five stages of grief in order to create a deeply empathetic and accessible guide for those in grief. The authors deliver insights and advice designed to help readers normalise their lives and find the courage to continue. Featuring sections on sadness, hauntings, dreams, coping, isolation, children, healing, and even sex, this book fuses practical wisdom with spiritual insight as it forges a path to wholeness.

The Weeping Willow

by

Call Number: ebook

This book is a practical and direct handbook for grieving. It presents 30 stories from real life that examine how we grieve and how we can help those who grieve—whether the griever is yourself, or someone you care about. The authors present vignettes from practice that show how death—lingering, unexpected, violent, or self-inflicted—and the loss of a relationship—to oneself or with a child, sibling, parent, mate, grandparent, or friend—give life to grief, together with the process by which each person fully encounters his or her grief. Each story is no more than two or three pages.

When Parents Die

by

Call Number: Merchiston Main stock 155.937 ABR

The death of a parent marks an emotional and psychological watershed in a person's life. When Parents Die speaks to bereaved children of all ages. The book covers the entire course of grieving, from the immediate aftermath of a parent's death through to the point of recovery, paying particular attention to the many circumstances that can prolong and complicate mourning, including sudden death. An indispensable aid to the bereaved this book is written in a clear and sympathetic style.

The Essential Guide to Life after Bereavement

by

Call Number: ebook

This sensitive book acts as a helpful and supportive road map through the initial period of loss, and through the weeks and months that follow. The authors address not only the emotional and spiritual aspects of bereavement, but also important practical considerations which are often overlooked, such as the disposal of personal possessions, dealing with funerals, memorials and anniversaries and resolving family conflict.

A Manual for Heartache

by

Call Number: Main stock 155.937092 REN

When Cathy Rentzenbrink was still a teenager, her happy family was torn apart by an unthinkable tragedy. In A Manual for Heartache she describes how she learnt to live with grief and loss and find joy in the world again. She explores how to cope with life at its most difficult and overwhelming and how we can emerge from suffering forever changed, but filled with hope.This is a moving, warm, and uplifting book that offers solidarity and comfort to anyone going through a painful time, whatever it might be. It's a book that will help to soothe an aching heart and assure its readers that they're not alone

Planet grief : redefining grief for the real world

by

Call Number: Sighthill 155.937

Grief is not only about death: it is part of our everyday lives. We are all grieving something. We grieve when our life changes - when meaningful relationships end, when we move house, change schools or jobs, and when our sense of identity and reality are under threat. We also grieve on a larger level - for a lost way of life and for our planet, particularly in these times of climate crisis, pandemic, fast-moving technology, misinformation and societal division. Grief can even be found in joy and is one of the most universal shared emotions, connecting people across the world in an act of love. In this surprisingly uplifting book, acclaimed grief therapist Dipti Tait draws on her own professional and personal experiences, her clients' stories and the neuroscience behind our emotions to redefine grief for our fast-paced lives and this sometimes alarming yet wonderful world we live in
Rio Ferdinand: Being Mum and Dad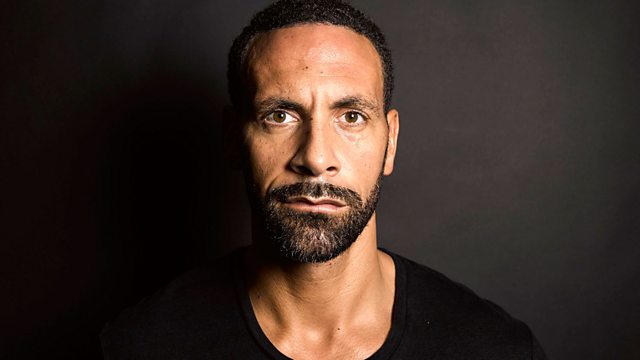 In May 2015 Rio Ferdinand lost his 34-year-old wife Rebecca to cancer. This film follows Rio as he meets other families coping with bereavement and looks at what help is available for parents and children who have experienced loss.
Podcast: What's Your Grief

In this podcast series Eleanor Haley and Litsa Williams, the two mental health professionals behind the grief website What's Your Grief, seek to leave no stone unturned in demystifying the complicated and sometimes crazy experience of living life after loss.
Griefcast is an award winning podcast that examines the human experience of grief and death - but with comedians, so it's cheerier than it sounds. Each week Cariad talks to a different guest about their experiences of grief. Together they share their views on the pain, loss and the weirdness that happens when someone dies.
Contacts
| | | |
| --- | --- | --- |
| Edinburgh Napier University Counselling Team | Edinburgh Napier University Disability and Inclusion Team | Breathing Space |
| 9am-5pm Mon-Fri | 9am-5pm Mon-Fri | 6pm-2am Mon-Thurs, 24hrs Fri-Sun |
| 0131 455 2459 | | 0800 83 85 87 |
| | | |
| | | |
Online Support - Togetherall and SilverCloud