Skip to Main Content
It looks like you're using Internet Explorer 11 or older. This website works best with modern browsers such as the latest versions of Chrome, Firefox, Safari, and Edge. If you continue with this browser, you may see unexpected results.
The A-Z of Gender and Sexuality

by

Call Number: Sighthill Main stock 306.76 HOL

Having correct and accurate terminology to describe oneself can be empowering, especially with words and phrases that describe gender identity, sexuality, sexual orientation, as well as slang relevant to LGBTQ+ rights and anti-discrimination, queer activism, gender-affirming healthcare and psychology.

Feminism Is for Everybody

by

Call Number: Merchiston Main stock 305.4201 HAN

Here you will find a short, accessible introduction to feminist theory by one of its most influential practitioners. Designed to be read by all genders, this book provides both a primer to the question 'what is feminism?' and an argument for the enduring importance of the feminist movement today.

Luna

by

Call Number: Merchiston Main stock 813.54

Luna confronts the mystery, the confusion and the struggles of gender identity in this profound, heartbreaking, yet ultimately heartening story. Through the eyes of his sixteen-year-old sister Regan, struggling with her own adolescence, we witness Liam resolve to stop hiding in his basement bedroom, and become Luna to the outside world. This groundbreaking novel paves the way towards understanding the demands put upon a transgender and challenges us all to embrace our identities.

Middlesex

by

Call Number: Merchiston Main stock 813.6

Winner of the 2003 Pulitzer Prize for Fiction, this novel is a story of Caliope, growing up in 70s Michigan. Calliope's special inheritance will turn her into Cal, the narrator of this intersex, inter-generational epic of immigrant life in 20th century America.

Trans Liberation

by

Call Number: Sighthill Main stock 306.7680973 FEI

Those who have heard Leslie Feinberg speak in person know how powerful and inspiring s/he can be. In Trans Liberation, Feinberg has gathered a collection of hir speeches on trans liberation and its essential connection to the liberation of all people. This wonderfully immediate, impassioned, and stirring book is for anyone who cares about civil rights and creating a just and equitable society

They/Them/Their

by

Call Number: Merchiston Main stock 306.768 YOU & ebook

Eris Young explores what it's like to live outside of the gender binary and how it can impact on one's relationships, sense of identity, use of language and more. Drawing on the author's own experiences as a nonbinary person, as well as interviews and research, it shares common experiences and challenges faced by those who are nonbinary, and what friends, family and other cisgender people can do to support them. Breaking down misconceptions and providing definitions, the history of nonbinary identities and gender-neutral language, and information on healthcare, this much-needed guide is for anyone wanting to fully understand nonbinary and genderqueer identities.

Queer: a Graphic History

by

Call Number: 306.766 BAR

ISBN: 9781785780714

Publication Date: 2016-11-15

Is It a Choice?

by

Call Number: Craiglockhart Main stock 306.76 MAR

In this newly revised and updated edition, Eric Marcus provides insightful, no-nonsense answers to hundreds of the most commonly asked questions about homosexuality. Offering frank insight on everything you've always wanted-and needed-to know about same-gender relationships, coming out, family roles, politics, and much more.
MindLine Trans+
MindLine Tans+ is a UK wide service offering confidential, non-judgemental listening space for people who identify as Trans+, non-binary and their friends and families to talk. Trained listeners identify as Trans, non-binary or gender fluid, they are understanding and will listen and offer support.
Open Mondays and Fridays 8pm to 12 midnight, phone 0300 330 5468.
Becoming Myself: Gender Identity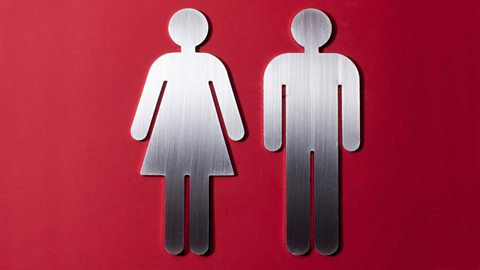 A revealing series which goes inside the Charing Cross Gender Identity Clinic in Hammersmith, London - the largest and oldest in the world - to explore the condition of gender dysphoria - a sense of distress caused by a disjunction between biological sex and gender identity.
Podcast: The Heart

This 2017 season of The Heart features four episodes where masculinity and femininity meet.

Podcast: Transgeneral

This series presents informative and humorous discussions on trans issues. Australian trans women Charlotte Tortorella and Chelsey Sanderson started the show to present trans topics in an approachable way for listeners unfamiliar with transitioning.

Podcast: Who Hurt You?

Who Hurt You? is a podcast about why we are the way we are. Who and what shaped us? What role did society play? Our families and childhoods? Our role models and friends?
Sofie Hagen chats to people in the public eye about what made them who they are.
It's a snapshot of their lives and their minds in that very moment. It's all about context.
Contacts
| | | |
| --- | --- | --- |
| Edinburgh Napier University Counselling Team | Edinburgh Napier University Disability and Inclusion Team | Breathing Space |
| 9am-5pm Mon-Fri | 9am-5pm Mon-Fri | 6pm-2am Mon-Thurs, 24hrs Fri-Sun |
| 0131 455 2459 | | 0800 83 85 87 |
| | | |
| | | |
Online Support - Togetherall and SilverCloud